What An Agile Team Is? How Do We Form It?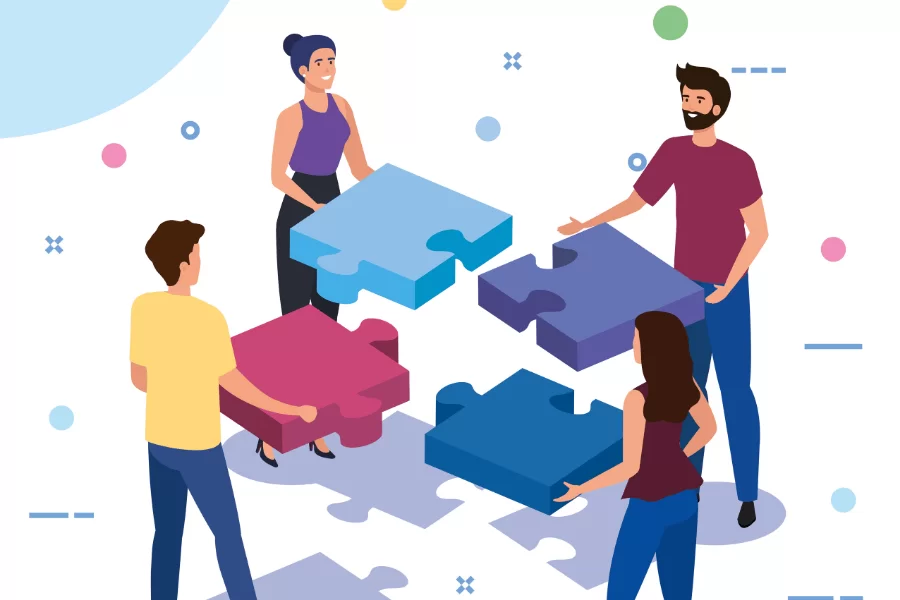 An agile is principally a versatile group, which includes everything that is required for making a product. The agile process focuses on team-level efforts. But when we focus on teamwork, sometimes we forget the central principle of individual integration. As teams are made up of individual people, it is very important to maintain the balance between the role of the individuals in successes as well as in failures with the pure intention of maintaining team answerability. Agile teams commonly accumulate and are repeatedly committed to one project as per its need.
An agile team includes every person who is related to the end product or services as it is typically a cross-functional concept. In a team, individual roles vary from person to person which depends on the need of projects and the sort of agile framework chosen.
These are the 8 high performing qualities of agile teams that are mentioned below-
The first and foremost agile team is the cross-functional concept.
Supportive leaders.
Contributes to bridging the departmental gap.
Dedicated toward their work.
The team is not satisfied with ordinary results.
Emotionally stable members.
Focuses on "our failure, our success"
A team consists of combined points of view
What role an agile team plays –
Development on an aggregate basis with cross-functional competence.
Recognizing and grabbing new opportunities.
Improvement in an organization regularly.
Upgrading the existing working style.
Creates a productive communication environment for a smooth flow of work.
Now let us have a detailed look at how an agile team is formed but before we start the discussion on its formation, we must be familiar with the key fact that this team is unlike other teams, as the agile team has to face many challenges as they continuously stuck with new ideas and consequently it keep on changing their way of work.
So if you want to be a part of the agile team then firstly you have to keep some points in mind and these are as follows –
You have to deal with a lot of suggestions and feedback then be ready for it. You have to make changes even in the complete script, for the specific purpose of continuous improvements.
Once you go to solve one issue you will be introduced to two more so, keep your belt tight for it too.
So by keeping all this in view and here's, you go for forming an agile team;
Need to understand your business capabilities- It is very important to investigate your business capabilities for the successful implementation of your tricks and techniques. As there is a big difference between what you think your business can do and what it can do. Once you get to know, to what extent you can achieve success, your efforts will work directly.
Collaborate with technical structure- Once you have a detailed look at your business strengths and weaknesses then all you need to do is to align them with the available technological structure. It means whether you possess that technology that is required for the development of a new product and if yes, then good enough and if not then make arrangements for the same and match them up with business capabilities.
Uniform them with an organizational setup- Afterward, all you need to do is to keep a deep eye over your organizational structure, so that your organization possesses the required roles, processes, and people to work on your new products. This will help you in identifying the workforce that you require for making dedicated teamwork.
Hence, we discussed in a detailed manner what an agile team is, what are its qualities and what roles does it play. Afterward, we discussed how we can form an agile team but before that, we should keep eye on some important key facts related to it, then we should go for team declaration. Above mentioned details are all related to it so if you want to be an Agile team learn about some of the ways Agile is implemented and Scrum is one of the most popular ways to do it. Scrum Master is one of the roles which you may want to learn.