Welcome to Universal Agile!
Universal Agile helps people and companies excel in fast-paced business environments by offering training and certifications to understand and adopt the Agile approach.
Universal Agile helps people and companies excel in fast-paced business environments by offering training and certifications to understand and adopt the Agile approach.
Universal Agile is a trusted name in the field of Agile training and certifications. With a team of experienced trainers and a commitment to excellence, we have established ourselves as a reliable partner for individuals and organizations seeking to embrace Agile frameworks.
We specialize in Scrum training and offer a range of courses, including CSM (Certified ScrumMaster), A-CSM (Advanced Certified ScrumMaster), CSPO (Certified Scrum Product Owner), SAFe (Scaled Agile Framework), and SAFe POPM (SAFe Product Owner/Product Manager). Our courses are designed to cater to professionals at different levels of experience and expertise, providing them with the knowledge and skills necessary to navigate the complexities of Agile project management successfully.
What sets Universal Agile apart is our focus on practicality and real-world application. Our training programs incorporate interactive exercises, case studies, and simulations to ensure that participants gain a deep understanding of Agile concepts and learn how to apply them effectively in their work. We believe in learning by doing, and our trainers are dedicated to creating engaging and immersive learning experiences that leave a lasting impact.
Whether you are an individual looking to enhance your Agile skills or an organization seeking to transform your project management practices, Universal Agile is here to support you. Join our training programs and embark on a journey of continuous learning, growth, and Agile excellence.
Our Vision
At Universal Agile, we envision providing the community with the essential values it needs. By embracing Scrum Values, we aim to simplify lives, reduce complexity, and inspire the next generation.
Our Mission
To expand the community by leveraging multicultural experience and a powerful coalition with Scrum Alliance. To create a conducive environment for the community to grow in other Asian regions as an Agile Transforming & Consulting company.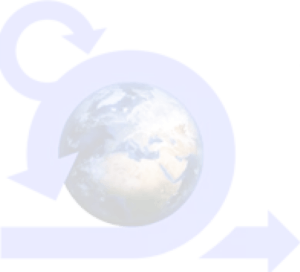 Certified Scrum Trainer & CEO Universal Agile 
Gaurav Rastogi is a notable figure with substantial impact in the fields of Agile, Scrum, and entrepreneurship. He is Certified Scrum Trainer, Enterprise Agile Coach, and Entrepreneur, brings over 20 years of experience in the field. He has successfully led agile transformation for a number of organization and imparted agile training to 1000s of participants across the globe. Gaurav's entrepreneurial spirit led him to found Universal Agile, a platform dedicated to promoting agile practices.Gaurav's expertise lies in guiding large enterprise teams towards adopting an Agile mindset, fostering innovative cultures, and empowering individuals. Additionally, Gaurav actively engages in Agile Coaching, Speaking, and Community Volunteering, and frequently shares his insights as a speaker at global and regional Agile & Scrum conferences.

Maximise Your Certification Success:
Our training programs are designed to equip you with the knowledge, skills, and confidence needed to pass your certification exam on your very first try. With our proven track record, you can trust that your investment in training with us will yield tangible results
Globally Recognized Agile Community:
Receive a 2-year membership with Scrum Alliance, a prestigious organisation recognized worldwide for its contribution to Agile and Scrum practices. This membership opens doors to a vibrant community of Agile professionals, providing access to exclusive resources, networking opportunities, and events that enhance your professional development.

Fuel Your Continuous Learning Journey:
Our training courses are eligible for earning SEUs (Scrum Education Units) or PDUs (Professional Development Units). These units contribute to your continuing education requirements, ensuring that you stay up-to-date with industry standards and furthering your professional growth. With Universal Agile, your training experience goes beyond certification as we support your ongoing learning journey

Expand Your Knowledge with Expert-led E-Learning:
Gain complimentary access Universal Agile Academy for various e-learning on Scrum and Agile. These programs are created and delivered by Industry Experts, providing you with additional opportunities to deepen your understanding, explore advanced topics, and broaden your Agile and Scrum expertise.

Streamlined Certification Process:
Simplified the certification process for our participants. Our course fee includes the Scrum Alliance certification examination fee. This means you don't have to worry about additional expenses or logistical arrangements for the exam. We take care of the details, allowing you to focus on your learning journey and achieving your certification goals.

Learn from the Best in the Industry:
We pride ourselves on our team of highly experienced trainer Gaurav Rastogi, who is accredited by Scrum Alliance. Learning from industry experts equips you with practical insights and best practices, setting you up for success in your Agile and Scrum journey. With Universal Agile, you can trust that you are learning from the best in the industry.
See Your Trainer in Action
Take the first step towards Agile excellence. Join us now and unleash your full potential on the Agile journey!