This Is The Best Book I've Ever Read On Becoming a Great Scrum Master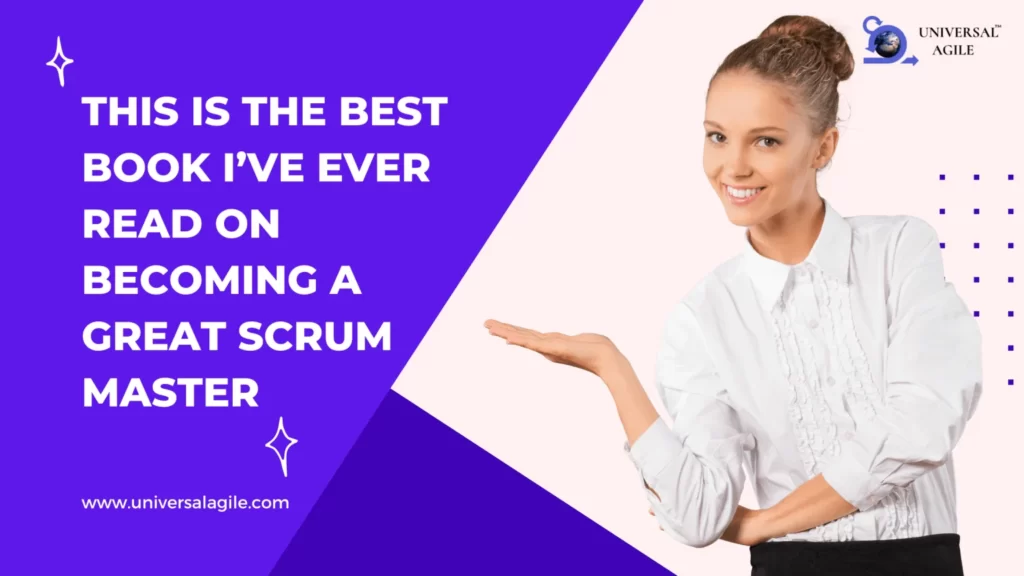 There are a lot of books about learning Scrum and getting better at being a Scrum Master.
And I've read many of them.
But the best book on becoming a Great Scrum Master I've found is "Scrum Mastery" by Geoff Watts.
For a few reasons:
Reason #1: Constant comparison between what a Good Scrum Master does vis-a-vis what a Great Scrum Master does. If I ask you, "What distinguishes a Great Scrum Master from a Good Scrum Master?" how many responses come to your mind? Geoff starts each chapter in this book with, "A good Scrum Master does X. Great Scrum does Y".
The book gives you enough tips, aka thinking points, on how do you start becoming a Great Scrum Master.
Reason #2: RETRAINED Model. We all know that a Scrum Master must be a Servant leader. Geoff explores what a Servant Leader is. He then introduces the RETRAINED Model, which he describes as a set of characteristics exhibited by a great Servant Leader. Those characteristics are:
R – Resourceful
E – Enabling
T – Tactful
R – Respected
A – Alternative
I – Inspiring
N – Nurturing
E – Empathic
D – Disruptive
Reason #3: Geoff, in the book, addresses a lot of Common Scenarios, challenges, and difficulties which a Scrum Master will face regularly. He shares stories of his experience to bring home the point.
For example, what will a Scrum Master do when the Senior Manager disagrees with the estimates provided by the team? Or, what happened when the team had a Product Owner, but no access to him?
Reason #4: Reading the book feels like conversing with a mentor. The narration makes the reader forgets that he is even reading at all. The approach is direct and personal. Also, as mentioned above, sharing experiences related to the topic brings home the point emphatically.
Reason #5: This is one book you will return to many times in your journey of being a great Scrum Master. The book's structure makes it easy to get to a particular chapter when you seek guidance around a specific problem. There are a lot of tools that have been recommended and explained in the book.
Bonus (Reason #6): The book contains some excellent pointers and tips on leadership and team building that could be applied even if your team or organization is not on the Agile or Scrum bandwagon.
If you are interested in becoming great at your job of being a Scrum Master, then I can't recommend this book enough. Dare I say that this book is a must-read for anyone who seeks to understand the role of Scrum Master, irrespective of your experience.
And if you've read it, do you agree? What other book would you recommend for someone beginning his journey of being a Scrum Master?
Frequently Asked Questions (FAQ)