How Pandemic Give Us The New Way Of Working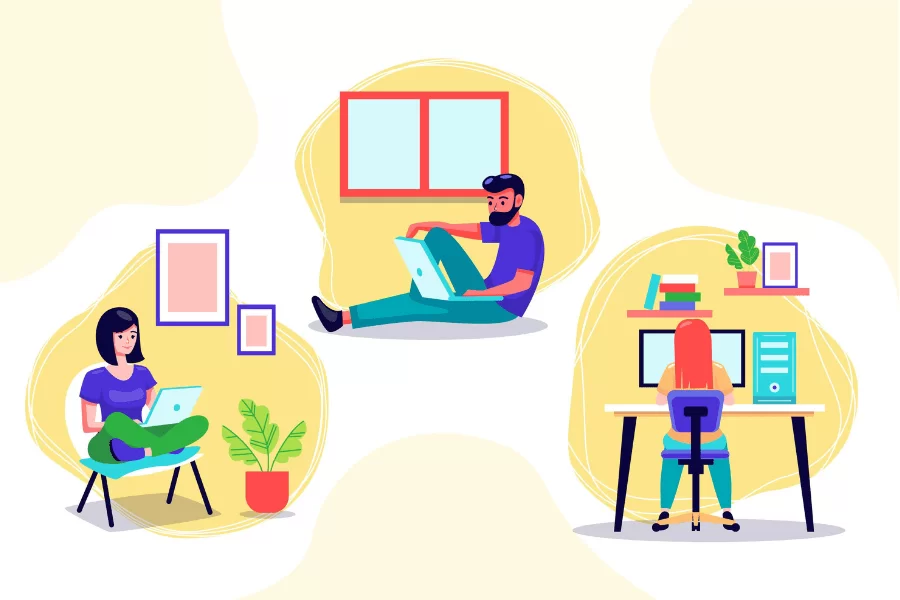 In today's scenario, it is not possible to deliver the right product due to the complexity involved. A Scrum Master helps the team to remove impediments and expedite the task. A Scrum Master has become an important part of the successful completion of any product. A Scrum Master should add value to the team by its natural leadership, regardless of their location.
A Scrum Master, who is fully aware of the SCRUM is worthy of attention. Scrum framework helps to solve complex adaptive problems and can work effectively and efficiently. Scrum uses the science of empiricism. 
Over the decade, scrum has been recognized by many big sharks. Companies of all sizes have adopted Scrum starting from startups to major big organizations. But after the covid crisis, companies are more into Scrum. For many employees, working from home is a news episode. People who are habitual of face-to-face interaction, are facing issues to contact virtually to their teammates. But with advanced technology, things are getting easier and smooth. Employees are working together from different locations.
How does Scrum Master handle remote teams effectively and efficiently?
The main duty of a Scrum Master is to make sure that the team becomes positive, productive and effective. They ensure that the team is being efficient by guiding them to the right scrum process. During the Sprint, Scrum Master helps to eliminate the hindrance. They assist and help the team throughout the process. They create an environment where they can motivate and help their team to ask thoughtful questions and provide answers to them.
In the present situation, when team members are working from home or in different locations, the remote Scrum Master concept has come out as a huge success. If we can provide all the tools and fulfill all the requirements of the people who are working remotely, we can achieve great results. Sometimes there is a possibility of a communication gap, but you can overcome it with time and proper management.
Apart from that, there are some other factors that we need to consider when deciding whether we should opt for the "remote Scrum Master" approach or not. Like there should be a certain degree of trust between Scrum Master and their team such that in case, a problem arises, the team should be able to resolve it among them.
Recently every organization managed remote working, but not everyone excelled at this task. There are so many red flags a company could ignore or rectify. A remote Scrum Master faces a similar situation because there is so much at stake. Scrum Master needs to track team members' progress, fulfill all the commitments on time and maintain the atmosphere of complete transparency.
With the COVID threat looming over our heads, everyone wants to work remotely, and it will stay like this for a while. If the team is self-organized and mature, this setup will work out smoothly.
A Scrum Master profile entails many roles and responsibilities, one of them is to maintain equilibrium between team and organization, regardless of the working location. Even though it is challenging to work with a dispersed team a Scrum Master must learn to adapt and grow.