Scrum Master – A Rewarding Career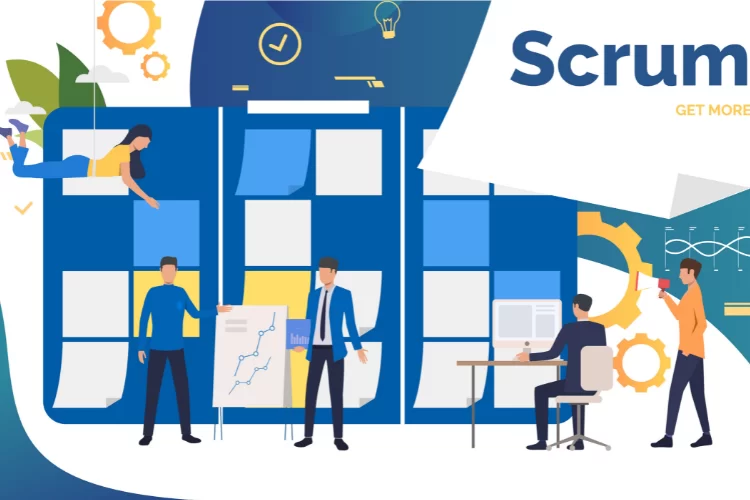 Due to this pandemic, the economy has seen a downfall. People around the world lose their jobs, there was cost-cutting even in big firms. While other careers are collapsing, some careers escalated during the time. Even in this situation, careers like Scrum Master are in great demand. From an MNC to a small business, Scrum Master becomes a necessity of every organization. And Scrum Master with top-notch expertise is paid a fortune by big sharks worldwide.
Organizations are hiring Certified Scrum Master all over the world as they help an organization to work smoothly. Hiring a certified Scrum Master not only helps organizations to complete work on time but also build great teams. So, it can be said that a Scrum Master works effectively and efficiently to help create a conducive environment for Scrum Teams to work in a Positive, Productive and Effective Environment. Scrum Masters proved with their work that they are worth the high salaries.
What survey says?
According to a survey conducted by 'Age of Product' (Stephen Wolpers and Sumit Mehta) in 2017, included Scrum Masters from 13 countries around the world, the salaries of a Scrum Master vary in every country.
Annual Salary of Scrum Master in top 3 countries
US: $100,001 – $125,000
UK: $60,001 – $70,000
India: $20,001 – $30,000
Monthly Salary of Scrum Master in 3 Countries
US: $8333 – $10416
UK: $5000 – $5833
India: $1667 – $2500
The hourly salary of a Scrum Master
US: $48 – $60
UK: $29 – $34
India: $9.6 – $14
Big companies salary listing
According to a survey, below are the salaries paid by top companies to the certified scrum master.
TCS: 11,11,500/year
IBM: 16,07,000/year
Amdocs: 14,00,000/year
Why is Scrum Masters getting paid so much?
According to Glassdoor, scrum masters fall in the top 25 highest-paid professionals in America. In this time of AI and software, the expertise of keeping everyone connected and keeping a transparent workflow is crucial.
Everything is connected in a certain way, if the communication between people breaks it will eventually result in the breaking of software, and at last, the breakdown of software results in the downfall of an organization.
Moving on, companies are accepting the need for the Scrum Master in a team. A Scrum Master plays a key role in facilitating the work of the Scrum team and helping them to self-maintain their way of working. A Scrum Master makes sure that Scrum values are followed by every team member.
Now let's understand the key responsibilities and eligibility of an ideal Scrum Master
Key Responsibilities
Mentoring the Scrum team and encouraging them to use agile philosophy and Scrum framework in the right way to gratify the customers.
Encouraging the team to become self-Managed. And fill the gap in communication.
Helping them to understand the need for empirical Product Planning and why it is important to follow the same.
Facilitating the team by eliminating Impediments.
Building a safe working environment for the team where they can share their ideas and raise their opinions fearlessly.
Keeping the team as a priority, a Scrum Master should never exploit their power and always keep the Scrum team above them.
Encouraging discussions where Organization, Individual, Interactions, Process, Tools & Quality Impediments can be addressed.
Improving transparency in workflow, and radiating information.
Help and support product owners to refine and maintain the product backlog.
Serving as a servant leader, a Scrum Master should always provide a helping hand to the scrum team and product owner by becoming a Teacher, Mentor & Coach.
Eligibility/ skills required to become a Scrum Master
Imbibe Agile philosophy and Deep Knowledge of Scrum framework in projects.
Top-notch communication skills with good servant leadership knowledge. Open-minded, sensitive, able to give unbiased solutions for the conflicts.
Knowledge of various scrum practices and approaches and also knows how and where to use them appropriately.
Knowledge of other agile approaches like Kanban, XP etc along with Scaling will be an added advantage.
Excellent communication and guiding skills are crucial.
Prime Companies who are hiring Certified Scrum Masters
Scrum has become one of the topmost frameworks which are adopted by software development companies around the world.
Professions like marketing, education, productions, and others are practicing scrum. To get into the top companies all you need is to be a conflict solver, quick-witted, and should know how to facilitate work.
Below is the list of top companies in the world who are looking for a Certified Scrum Master –
Answer Financial Inc. – Encino, CA
Pegasystems – Cambridge, MA
Donnelley Financial Solutions – Glen Mills, PA
IntraEdge – Phoenix, AZ
Wipro Limited, Bengaluru
Zensar Technologies Limited, Hyderabad
JP Morgan Chase, Hyderabad
Barclays – Pune
Orange, Mumbai
Fiserv – Pune, and many more
Conclusion
With its growing demand, scrum enters the list of top high-paid jobs. Big organizations are looking for certified Scrum Masters, who can work effectively and efficiently. Leadership and good communication skills are key to becoming an ideal Scrum Master.