Qualities And Responsibilities Of A Scrum Master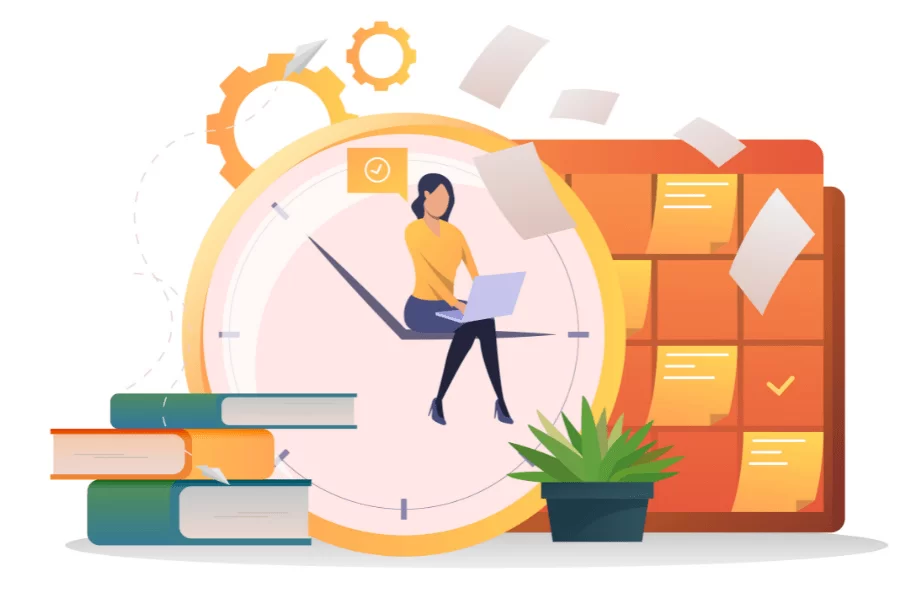 Scrum is a famous framework with the main aim of compiling the team efforts into one and working all together. The person who helps this team to find a common goal and lead them through a process to achieve a goal is known as a Scrum Master. A Scrum Master empowers communication and cooperation between the Stakeholders, Product Owner and developers. For becoming a great Scrum Master you must learn how to deal with people, must be disciplined enough to fulfill your responsibilities, must have the basic familiarity with technology, must have leadership qualities, and must know how to navigate through impediments. Let us have a detailed look at who can be an expert in the scrum field and what are the qualities and responsibilities respectively that need to be fulfilled for becoming an expert Scrum Master.
Qualities that a Scrum Master possesses-
1.Deep Understanding of Agile and Scrum- A Scrum Master must be well familiar with agile and scrum. A Scrum Master must have a clear understanding of Agile Mind-set, Its application and implementation through Scrum for effective and efficient application of its technique on a team. A Scrum Master should be a master practitioner f Scrum and other related methods/process/framework/practices which imbibe Agile mindset
2.  Technical Mastery- A Scrum Master may need to help developers to overcome their impediments for that he or she should understand bare minimum technology to better understand their problem statement not to the level to solve by him or her but to be able to guide on who can potentially help. In It organizations today some knowledge of tools like Jira  etc., which would be certainly helpful for the whole organization.
3. Domain Mastery – A Scrum Master should also have a bare minimum understanding of the domain in which the team operates so that it becomes easier for him/her to facilitate the discussions. E.g.: if the team is in the banking domain a Scrum master should understand basics of banking it may not be easy for a scrum master if he/she doesn't even understand debit/credit.
4. Mentoring abilities- Adequate mentoring skills can surely benefit Scrum Masters to guide the team members with some experience how the nitty gritty of scrum works. This also includes encouraging the team as a mentor for better performance and should understand everyone's strengths and weaknesses. Scrum Master is someone who has been there and done that so that he/she can provide past experiences to help the team navigate through difficult situations.
5. Teaching abilities – A Scrum Master must know how to explain something to the team members in easy words.so that they better understand it and apply it on a day to day basis.
6. Facilitator- A Scrum Master is a master facilitator who can help the team during interactions to bring more rationality into the discussion by taking a neutral and unbiased stand to situation. Sometimes if conflicts cannot be handled by the team members among themselves then the Scrum Master may help in resolving the issue just to make sure team progress does not hamper.
7. Transformational Leadership qualities- A Scrum Master must possess leadership qualities so that he/she can effectively and efficiently lead the team to become positive, productive and effective. A Scrum Master understand the law of sowing and reaping by spending the time today with a team on helping understand Scrum will transform their way of working tomorrow and will have long lasting benefits.
These are some responsibilities of Scrum Masters that they need to accomplish on this specific post-
Ensure all the Scrum events happen
Ensure all the Scrum events happen in a time-box.
Identify Improvements and show them to the team to learn from them.
Ensuring that in the organization there should be a pleasant and peaceful relationship between the team members and in an organization as a whole.
Scrum Masters also make sure that whether an organization is making progress, ensures whether their working manner is as per the need of the organization, removes the impediments that they might be facing, and guides them accordingly.
Hence, above mentioned were some specific qualities and responsibilities of Scrum Master. Once you get certified you will be able to perform your responsibilities as a Scrum Master.