Misinterpretation For Agile Software Development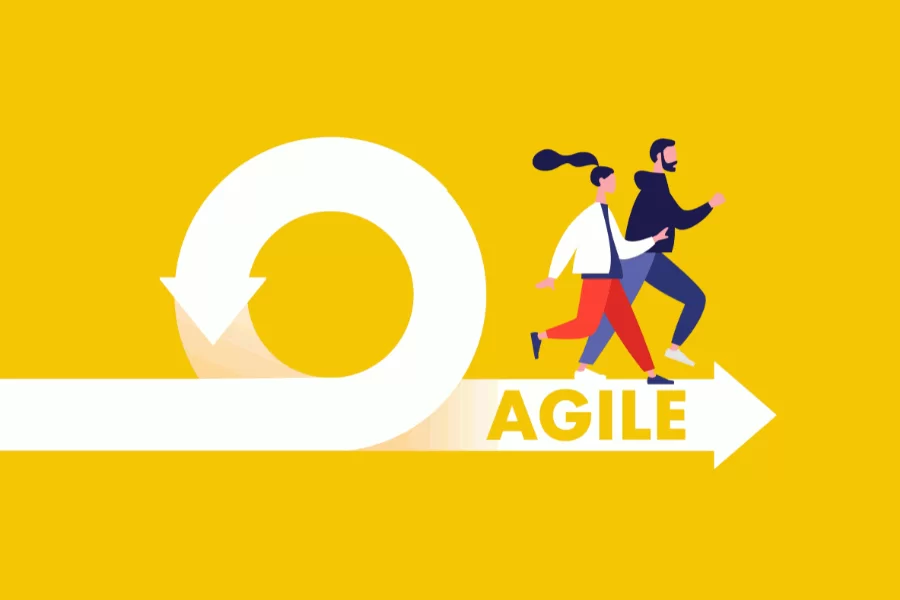 Agile is a new way of working and for a decade it has been adopted as a very favorable mode of software development. It has replaced the traditional structure with a modern model. For instead of its popularity for its success and firm technique, there is some misconception for agile development. And most amazingly some professors and software developers also believe in it. In this particular blog, we are going to scrutinize some commonly believed misconceptions of agile software development and will share our years of experience relating to it whether it is actually a misconception or just a myth.
 Here are some misconceptions disclosing in below;
Agile is fluky and formless; As every project requires an efficient plan for successful implementation so in agile also, proper planning is needed for the high level of required outcomes, but at the same time spaces are there for changes as we already know planning is a continuous process. In short, the duplication nature of agile development provides a supple type of framework for planning projects and offers scope for handling uncertainty.
Agile is suitable for only small-scale projects- It is a common myth that agile can be used only for simple projects. But as a matter of fact, agile principles are used to handle simple as well as complex projects with even the same outcomes and success. For using agile philosophy for complex projects, it is broken down into smaller ones for getting work done properly.
Agile doesn't work in a scatter environment- Agile development software is based on individual scrum teams which work equally effectively in distributed environments. Technological development has successfully fulfilled the gap between isolated teams. This leads the agile to work even in a distributed environment as well.
Agile increases instant productivity; After adopting agile development you might not get an instant result as an immediate increase in productivity or after a short period, it will certainly take enough time to show its outcome. In short, if we discuss, the adoption of agile development will not boost up your business speed but will add feasible development to it.
Agile and scrum are the same- Firstly agile is a bigger concept than scrum. Agile is a complete philosophy under which scrum framework comes. Agile and scrum are distinct as scrum is a subtype of agile and is completely a lightweight process framework used in the software company.
Agile is not a remedy for all problems; Agile mindset surely offers considerable advantages as it provides speedy delivery of high-quality goods and services. But at the same time, it does not provide the solution for all problems.
Agile does not need documentation- As according to its philosophy, agile works on extensive documentation. And if you think that you are requiring documentation and for a team also then there will be no point in not preparing it for its multiple benefits. So documentation is also there even in agile. 
Agile is only meant for software and developers- It was the case when it was only meant for software or developers but now it benefits all software or non-software industries like manufacturing, healthcare, etc.
When you are not agile but claiming to be; Only just observing the agile team and collaborating with them does not mean you are performing agile. But if you are not clinging to its principles then surely you are not doing agile. 
These are some misconceptions relating to agile software discussed above that we need to avoid before believing in it.